Ferodo Racing
FERODO THE CHOICE OF RACERS and RIDERS SINCE 1897
2020 / 2021 Catalog link... https://www.ferodoracing.com/pdf/catalogues/Ferodo...
Ferodo have been supplying brake pads and products for cars and motorcycles for over a century and without doubt have the most successful racing pedigree.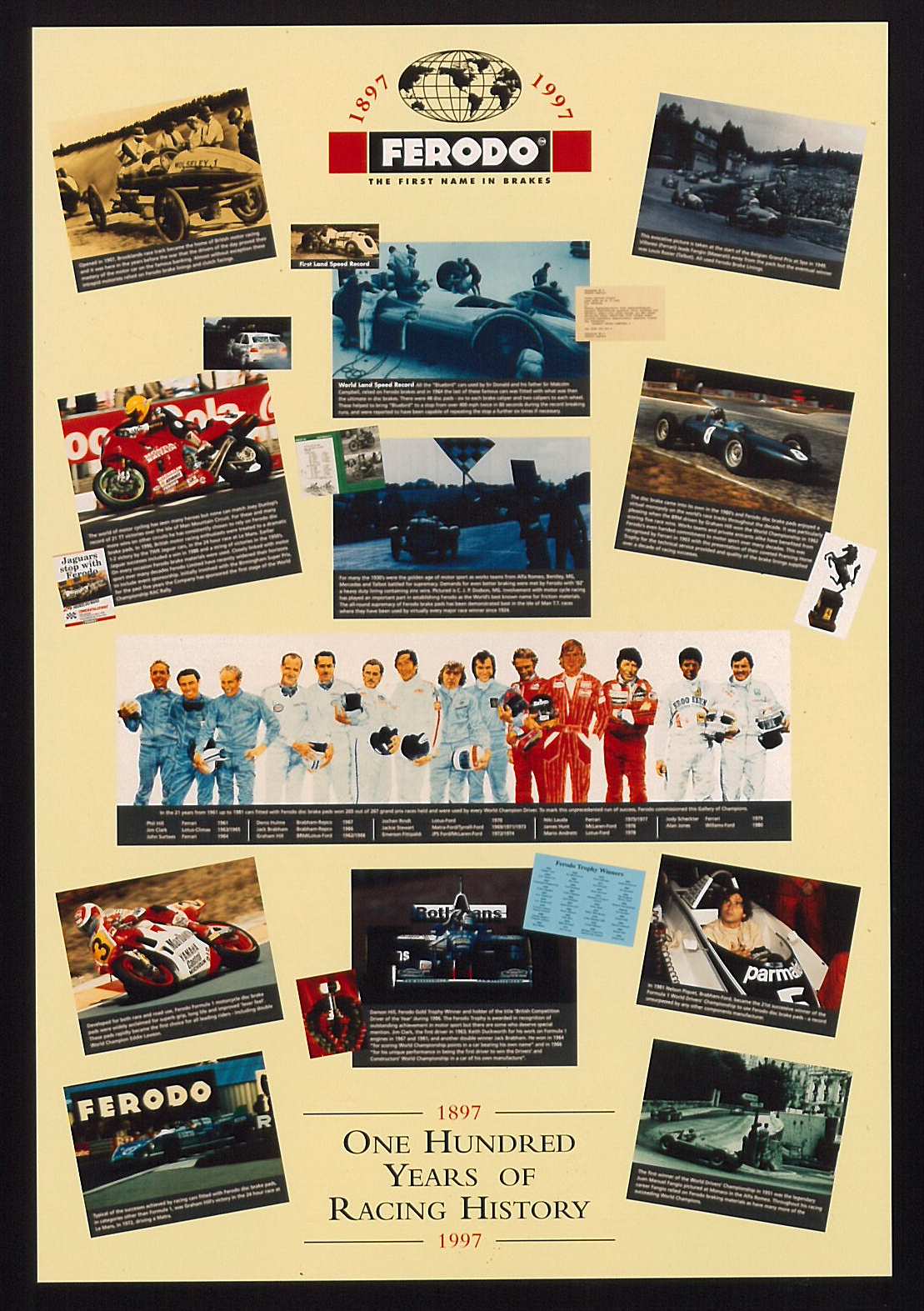 QUALITY IN MANUFACTURING
Since our manufacturing plant produces and supplies OE, racing and aftermarket products, all customers benefit from the same world class quality standards. Our plant has the highest level of quality certification associated with OE production (ISO/TS 16949 & ISO 14001).
Our brake pads have a total of 26 separate quality controls during their manufacture which guarantees a repeatable and consistent product.
QUALITY TESTING IN LAB, ON THE ROAD AND ON THE TRACK
All our pads go through extensive research, development and vehicle testing to ensure safe, controlled and consistent braking.
Keeping all of our design and development activities in-house means that Ferodo is one name that original equipment (OE) manufacturers and the motorsport community can trust to deliver quality and product innovation.
Want to know more about the range of Motorcycle Products ?
Watch the video below to understand the right product for you.

Not sure on how to install your brake pads ?
Then watch the installation video courtesy of Ferodo Racing.